Detailed-Oriented Excellence You Can Trust
Key Roofing proudly serves the greater Madison Mississippi area. One thing about Madison is that there is no shortage of severe weather that rolls through our city. We know the value of a quality roofing job. That's why we do our roofing jobs quickly and properly the first time. Our dependable residential roofing services include: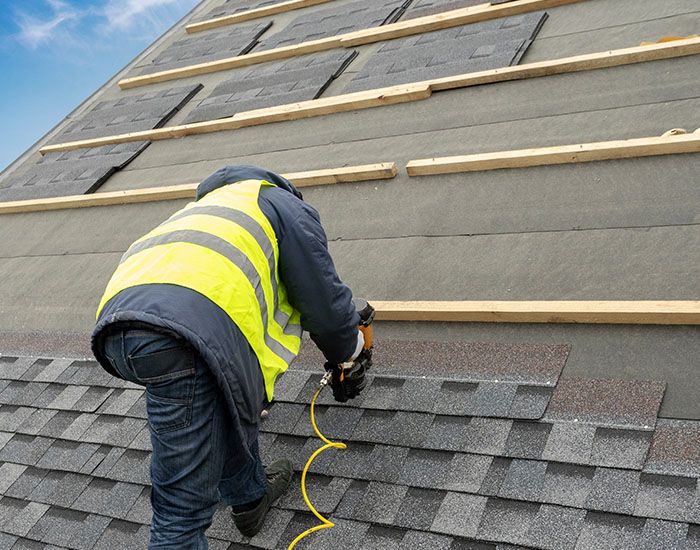 Hail damage roof repair

Roof replacement

Roof leak repair

Roof installation

General roof repair

Insurance

Insurance guidance
Let Us Take Care of You
As an Owens Corning Preferred contractor, we have operated using the highest quality materials on the market for our projects. Madison, Mississippi, gets an average 54 inches of rain a year. Just to put that into perspective, the United States average is only 38 inches of rain per year! With the severe weather that Madison, MS receives, we understand how important it is to have a reliable roof over your heads to protect your family and your property.
In addition to repairing and installing new roofs for our community, we handle the insurance side of the roofing. Trust us; we know how frustrating insurance can be in general. With a big project like a roof installation or repair, we want to make the entire process painless and straightforward. We have years of experience with roofing and insurance in the Madison, MS area, which makes it easier for us to fast-track your claims, clarify insurance questions, and get your property ready for the elements.
Having a professional roofing contractor can save you time, money, and a headache. When looking for a roofing company in Madison, MS, trust Key Roofing. Make sure you look through our gallery to see the results you will be getting when you go through Key Roofing! Contact us today if you have any questions, concerns, or want to schedule a roofing appointment with us!